LO-ME App
LO-ME lets subjects use their mobile device to supply information to the LifeOmic Platform. It uses a simple web interface, and the user is not required to download an app from an app store.
To use LO-ME, the LifeOmic Platform admin configures an Engagement Flow and sends an email invitation to a LifeOmic Platform subject. LO-ME is a mobile-friendly view of a normal Engagement Flow with the additional option of an OCR upload. Once the subject accepts the emailed invite on their mobile device, LO-ME guides the user through the Engagement Flow screen by screen. You can configure an Engagement Flow to allow a subject to provide consent, supply personal information, fill out a survey, or use OCR to upload forms.
Users can also log into LO-ME with their mobile or PC browser.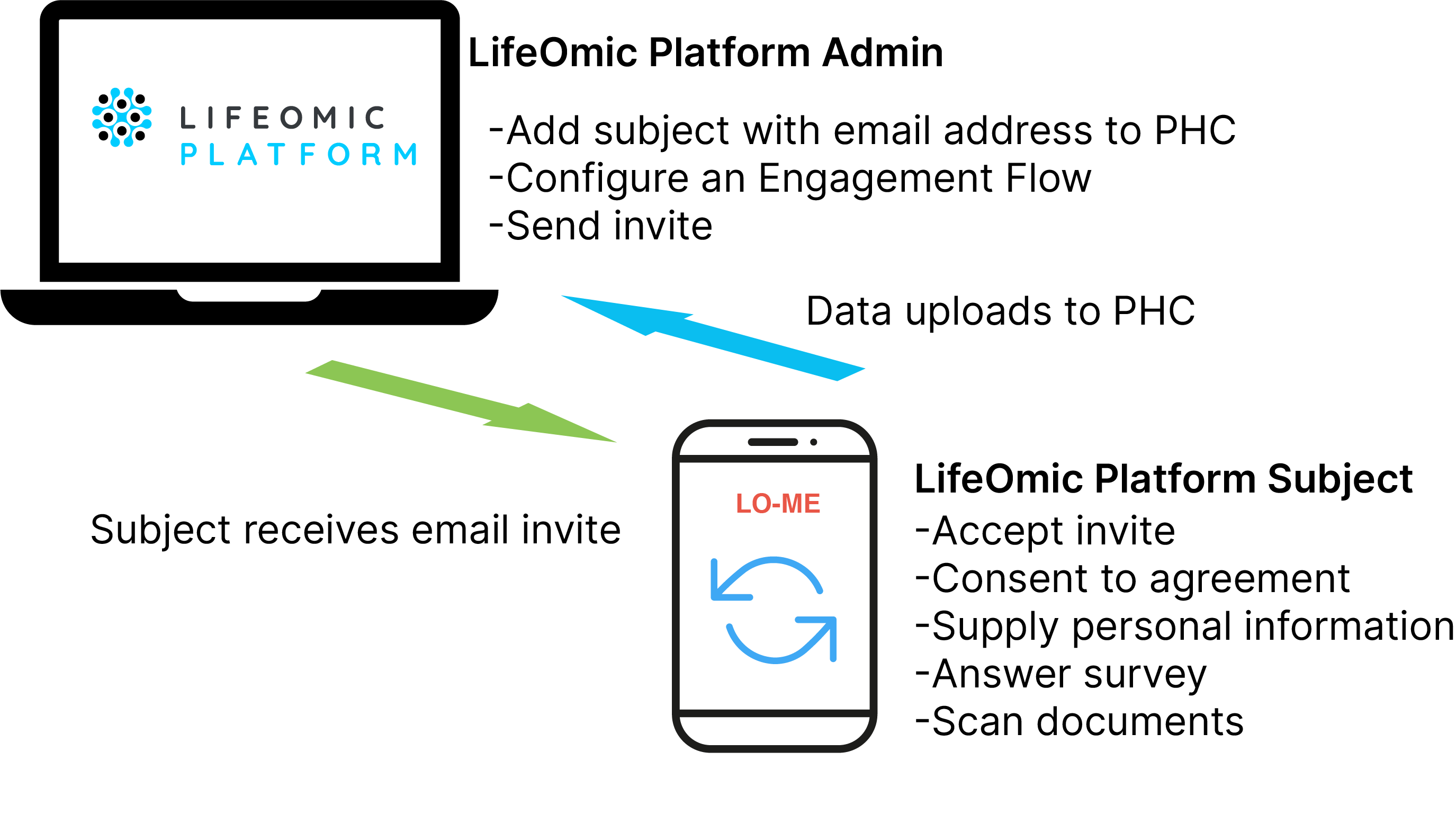 Invite Subject to LO-ME​